Delegate Information
Don't forget the dates!
14 August – MELBOURNE
22nd August – SYDNEY


Well Done for Getting a Ticket!
You're going to love this event. So many great experts to engage with and to help you learn lots about Supply Chain and Logistics. Make sure you come armed with lots of questions.
Not so many spare lines!
This page is to answer some of the questions you might have about the event. If you still have some unanswered at the bottom of the page, please let us know.
Melbourne Venue
Pullman Melbourne On the Park
192 Wellington Parade, East Melbourne
Victoria, 3002, Australia
//www.pullmanonthepark.com.au/
Date / Time
14th  August 2019
Registration opens at 8:00 am and we start bang on 9:00 am (We'll finish by 5 p.m.)
Sydney Venue
SMC Conference and Function Centre                                                         66 Goulbourn St.
Sydney 2000 Australia
https://www.smcfc.com.au/
Date / Time
22nd August 2019
Registration opens at 8:00 am and we start bang on 9:00 am (We'll finish by 5 p.m.)
Event Format
The format of the event is simple and really effective.
At the start, I'll give a brief introduction and explain how to get the best out of the day. Then our Experts will each have a numbered round table, that you can join.
You'll have a full list of the Experts and Topics given to you at registration.
Large posters of the program are also around the room so while you have your tea and coffee you can start thinking about who you want to meet.
Quite simply, each hour, we then move tables. Think of it as 'speed dating'
Each of our Experts has prepared a session for you that will be informative, educational and full of great tips.
Part of the session will also be an open Q & A for you.
Dress Code
This is not a stuffy formal event. We want to relax, get stuck in, gain lots of great knowledge and network.
So by all means come in a suit if you want to, or dress more comfortably. 'Business Casual' is probably the right term
Catering
We want to make sure you don't get thirsty or hungry.
So you'll receive:
Tea and Coffee on arrival.
Morning tea
Buffet Lunch
Afternoon Tea.
Ticket Prices
We'll you've bought your ticket already probably.
Ticket prices have been kept really low at $87, or cheaper if you bought early!
And if you were invited by one of our participating Experts, you may have got a Promo code for an even cheaper ticket price.
But don't sweat over the ticket cost, because all proceeds from ticket sales are going to Charity! (on the Day)
More on that in a minute.
Experts Sponsorship
To enable us to provide this event, each of our Experts have not only agreed to come along and share some great information, but they have also provided a small financial contribution to assist in staging the event. That has enabled us to keep ticket prices down at a 'token' level, and donate all ticket sales to Charity.
So many thanks to our Experts.
And please note that all our Experts were hand-picked for their knowledge and industry experience, not because they were willing to financially support the event 🙂
Charity Donations
Where will it go you might well ask! You'll see exactly where on the day of the event, because you'll get to choose!
At Logistics Bureau Group (the event owner) we share part of our income with a very broad range of Charities already.
So, I'm going to select 6 of our favourites, across a range of causes. Environment, Health, education and so on. Here in Australia, and Overseas. And during the event I'm going to get a show of hands to indicate where our support should go.
Don't worry, we'll support all 6 to varying degrees, based on your feedback. At lunch time I will have made the donations and I'll report back on what we were able to support.
You can read about our giving program here: www.logisticsbureau.com/giving/
I'm keen to see how our giving progress will jump!
I'm really looking forward to meeting you on the day. Make sure you come and say Hello. I'll be the MC at the event and maybe I'll run a table myself, who knows.
Oh, and if you have any burning questions about the Event. Just contact Rose our Event Administrator. At:
rose@logisticsbureau.com or call 0291942873
And lastly, there are just a few tickets left so if you want to bring a friend, they can get a ticket for only $47!  See BELOW!
Best Regards,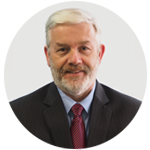 Rob O'Byrne
Group Managing Director
Email: robyrne@logisticsbureau.com
Phone: +61 417 417 307
BOOK YOUR MELBOURNE TICKETS – 14th AUGUST
BOOK YOUR SYDNEY TICKETS – 22nd AUGUST