Are you thinking about moving into a career in supply chain leadership? If so, I hope you've done your homework, because while the rewards can be immense, the challenges are many.
---
I know of no other management career in which a senior leader has such a multi-faceted role to play—largely because of the many functional areas that must work together for a supply chain to succeed.
---
Let's take a brief look at some of the challenges you'll need to rise to as a supply chain leader.
The Supply Chain Image Problem
As strange as it may seem in a time of increasingly global trade, the majority of companies still treat the supply chain as a necessary cost rather than the huge source of value that it really is.
A state of naivety exists in many enterprises which seems unconscionable given that the supply chain is relied upon to…
Control the company's inventory
Manage around two thirds of the company's overall costs
Maintain product availability
Control and manage the bulk of the company's assets
Supply chain has an image problem and unless you're lucky enough to work for one of the companies that "gets it", you'll spend a lot of time pushing water uphill in efforts to obtain funds and push back against cost-cutting directives.
As time goes on, your chances of working for a company that "gets it" will increase, but just now the rising profile of the supply chain is moving at an evolutionary, rather than revolutionary pace.
The Sheer Number of Functions Involved
As a supply chain leader, this will be your biggest challenge. In fact, few companies have as yet managed to achieve true cross-functional supply chain integration, despite the obstacles that functional silos present to supply chain performance and business profitability.
---
Supply chain leaders are typically accountable for managing multiple functions, which include transportation, warehousing, and procurement.
---
They must also take a hand in the management of production planning and customer service, all while trying to ensure that other departments such as sales, finance, and manufacturing don't take uninformed decisions that jeopardise supply chain effectiveness and cost-efficiency.
In reality, the management of multiple functions is not a single challenge, but a source of many—quite a few of which relate to the need for cross-functional collaboration.
Key Collaboration Challenges for Supply Chain Managers
I've already briefly mentioned the difficulties companies have in integrating supply chains cross-functionally, but it's time now to look at the most difficult aspect of cross-functional management—collaboration.
Why is it so difficult to achieve cross-functional collaboration in the supply chain? Here are three factors that commonly present themselves as challenges:
1. Reporting structures within functions are typically vertical. In other words, tracking and analysis of key metrics is focused on functional, rather than cross-functional performance.
2. Goals and objectives are all too commonly internalised within functions, and often conflict with one another.
3. Functions within the supply chain may be distributed geographically, making it harder to maintain effective communication. Despite today's effective communication technologies, collaboration is still harder to initiate and maintain when functional departments are not co-located in a single business unit.
You Gotta Love a Challenge in Supply Chain Management
It's perplexing that supply chain management has this image problem and is considered as "boring" by those who simply don't know any better. If you're thinking about getting into supply chain management, you obviously do know better, but you'd better be ready for a challenge or two.
You'll never have time to be bored in a supply chain leadership career, and you'll never want for challenges to stretch your skills and keep you engaged. Multiple functions will be under your leadership influence, so keep doing your homework and prepare yourself—not just for one fulfilling, rewarding, and challenging role, but for many.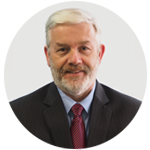 Best Regards,
Rob O'Byrne
Email: robyrne@logisticsbureau.com
Phone: +61 417 417 307