Together…We're going to help a lot of people!
Who you might ask? How?
Well; in case you missed it, all income from ticket sales at the Supply Chain Leaders Insights event on 26th October 2016, will be going to charity. And the really cool part, is that the delegates attending will have a say in who we help…
So it's going to work like this.
You see, everything we do at Logistics Bureau Group (the promoters of this event) has a charity element to it. Our consulting clients and members of our Supply Chain Leaders Academy are right across this already, but let me explain it for you.
Rather than me pick which worthy causes we'll support, I'd like our delegates to choose. I'm going to give you six choices, and we'll 'vote' on them.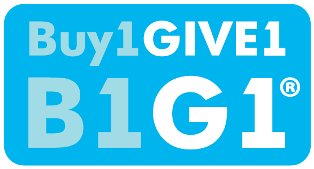 Now, we have a really great way to manage our charity giving. It's through an organisation called Buy One Give One (B1G1). They act as a portal for our giving, and they carefully audit all the charities that join the B1G1 program to make sure they are legitimate. They even go through 2 years accounts!
Another criteria, is that any funds we give, must be used 100% for helping those in need. Not one cent is retained by B1G1 or even the charity selected (i.e for overheads) No, in this case, we can know that 100% of what we give will get to those in need. I've even visited some of the charities to check myself!
So from over 700 carefully selected and audited charities, I'm going to suggest six that we might like to give to. I'm going to get a 'hand raise' at the event to pick the most popular, and we'll allocate the funds on a pro rata basis. This is the part of our business I love the most, because we've already helped over 2 million people in need, and we're about to help many more.
So to help me get a sense of where the funds might go, I'd love you to select your preferred charity from this list of six. Don't stress over it. We'll support all of them at some stage. In fact if you choose some now, we'll even give to them now, from our own funds. Why not.
Just mention your first choice it in the comments below, Number 1,2,3,4,5 or 6. I've tried to provide a good cross section. Or if there are other worthy causes you'd like us to support, just mention them too. Please don't name specific charities, but more the general cause or type of charity you like to support.
1 – Educate children in a Rural Village in Cambodia

Informal village based education providing pre-primary education in basic language, maths, health and child-protection strategies to prepare for admission to government schooling. Charity Organisation: Cambodia Hope Organization (CHO). (Rob has personally visited this charity in Cambodia)
2 – Give Life Saving Clean Water to people in Ethiopia

Reduces women's average daily water collection time by about 3 hours and effectively eliminates up to 20% of children under 5 dying from water borne diseases. Charity Organisation: Well Wishers Ethiopia, based in Australia.
3 – Give school supplies to children for a Year in Nepal

Provide poor children with all the school supplies they need for their schooling. Charity Organisation: World Youth based in Australia.
4 – Save areas of Rainforest in the Daintree in Australia

The Daintree Rainforest is the oldest rainforest in the world and of international conservation importance. Charity Organisation: Rain Forest Rescue based in Australia.
5 – Train and employ an Indigenous Trainer in Rural Australia

Train and employ an Indigenous Trainer for a Community Technology Centre. This Trainer will then assist all members of the local community in using the Computers and the Internet at the centre. Charity Organisation: Dot Com Mob based in Australia.
6 – Give a meal to Injured Animals in a Shelter in Australia

Upon arrival all animals receive a full health check, where indicated veterinary attention is sort. All animals are treated for worms, parasites etc and remain in a quarantine area until their health improves. Charity Organisation: Edgars Mission based in Australia.
So which charity would you like us to give to?
Best Regards
Rob O'Byrne