A New Type of Industry Conference for Supply Chain Leaders
Do you attend supply chain conferences? If so, do you actively enjoy participation, or are conferences just something you figure supply chain leaders are duty-bound to attend?
---
A lot probably depends on how many conferences you attend. If you're a serial conference delegate, you're more likely to suffer disillusionment than an occasional attendee might.



---
But as I've discussed in some detail in previous blog posts, there are ways and means for even the most jaded supply chain leaders to get the most from conferences. Sometimes it can just be a matter of knowing which type of conference or event suits your style of learning and networking.
Which Type of Event is Right for You?
If you're a senior supply chain leader, the chances are that you get at least some say in which events you attend. Even if you're not so senior though, it's beneficial to understand what types of event stimulate you to actively participate and learn.
---
With this understanding, you can always make reasoned case with your boss for attending (or not attending) certain types of supply chain conference.
---
The first step in knowing which events work for you, is to know the differences between the types of events that are regularly staged for supply chain professionals. Each type has its own format and purpose, and that alone can make a difference to the value you and your company gain from your attendance.
The Main Supply Chain Conference/Event Types
Before briefly defining each of the major types of professional/industry events, it's only fair to warn you that you can't always tell each type by the way they are billed or advertised.
Terms like conference, symposium, seminar, and convention can often be used interchangeably, as confusing as that may be.  Therefore, in selecting events to attend, it makes sense to take a good look through the published program or schedule to get a better idea of format.
Supply Chain Conferences
The conventional (if you'll excuse the semi-pun) conference is typically a large event, with places available for many delegates and often taking place over several days. Conferences usually have a keynote presentation to establish a theme, which is then followed by a schedule of presentation sessions related to the theme.
Interactive breakout sessions may also form part of a conference schedule, but in many cases, the bulk of your time will be spent sitting through speaker-led presentations in an auditorium or conference room.
Supply Chain Symposiums
These are similar in format to conferences but tend to take place on a smaller scale, typically lasting for just one day and often with a limited number of places available for delegates.
Supply Chain Seminars
A seminar is usually a very education-oriented event, perhaps focused on a very specific topic, although some seminars have a more general flavour. They differ from conferences in that sessions are often a little more intimate and interactive, and will often be structured with specific learning objectives in mind.
Supply Chain Conventions/Exhibitions
Conventions and exhibitions may be more oriented towards sales and marketing than education. However, that doesn't mean you can't gain learn anything or gain new knowledge from attending them. In fact, they can be great events at which to get familiar with new tech trends, or even to improve your understanding of current technologies.
A New Type of Supply Chain Conference
Some supply chain events are different from those that fit into the categories discussed above. Supply Chain Leaders Insights for example (which launched in Sydney in 2016) was conceived to bridge a gap in the range of opportunities available to professionals needing supply chain guidance and advice.
SCLI is coming around again this October and will take place in Melbourne as well as Sydney. You can find posts on the Supply Chain Leaders Insights blog highlighting what makes this event so different to those you or your colleagues may be used to attending.
Rather than reiterate the differences here, I thought I'd use the last few paragraphs of this post to share some tips for maximising the value of attending SCLI. The first of which is simple enough…
---
Make sure you reserve your place at the event as soon as possible, as attendance is limited to around 200 delegates at each event.
---
More Tips to Get the Most Out of SCLI
Given the very low cost of tickets to the Supply Chain Leaders Insights events, securing your place is the most important step to accessing value quite unlike that offered by most supply chain conferences. Here are a few more helpful tips though, which will help you get even more from SCLI this year:
Jot down a list of high priority supply chain issues, problems or projects about which you have important questions to answer.
Check the Supply Chain Leaders Insights program to see which experts are most likely to have the answers you need.
Make a prioritised list of the five or six experts' round-table sessions you'd most like to participate in (experts' sessions are one-hour in length and are repeated throughout the day).
Prepare a written list of questions in advance of the event, so you don't forget any of them once you're caught up in the excitement and activity on the day.
During the event, make the most of break-times to chat one-on-one with the experts and to network with other delegates.
Last but not least, be sure to make social media connections with the experts and delegates that you meet. The beauty of 21st century conferencing is that dialogue can continue long after the event, greatly extending the value gained from being a delegate.
See if the SCLI Format Works for You
According to delegates who attended Supply Chain Leaders Insights last year, the format worked really well in facilitating learning and knowledge acquisition.
---
But of course, it's always a case of different strokes for different folks, so the best way to find out if you like this new-style conference format is to come along and give it a try.
---
If you'd like to learn more about SCLI, just stop by at the website and check out this year's program… or just go right ahead and reserve your place before the tickets are all sold. A limited number of places are still available for Melbourne on 21st August and Sydney on the 23rd.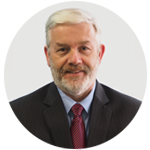 Best Regards,
Rob O'Byrne
Email: robyrne@logisticsbureau.com
Phone: +61 417 417 307