The 2016 Supply Chain Leaders Insights event was an immense success and I for one couldn't wait to do it again. Looking forward to this year's event as I was, I expected the time to drag.
How wrong could I have been?…
---
In the rush to build a program for Supply Chain Insights 2 that would supersede our inaugural event, I almost forgot to take this early opportunity to let you know what's in store this year.
---
Of course the 2017 program-page has been up for a while on our website, but I'd like to share some of the reasons I'm so excited to be hosting SCLI once more in Sydney and Melbourne this October.
More Supply Chain Leaders Insights than Ever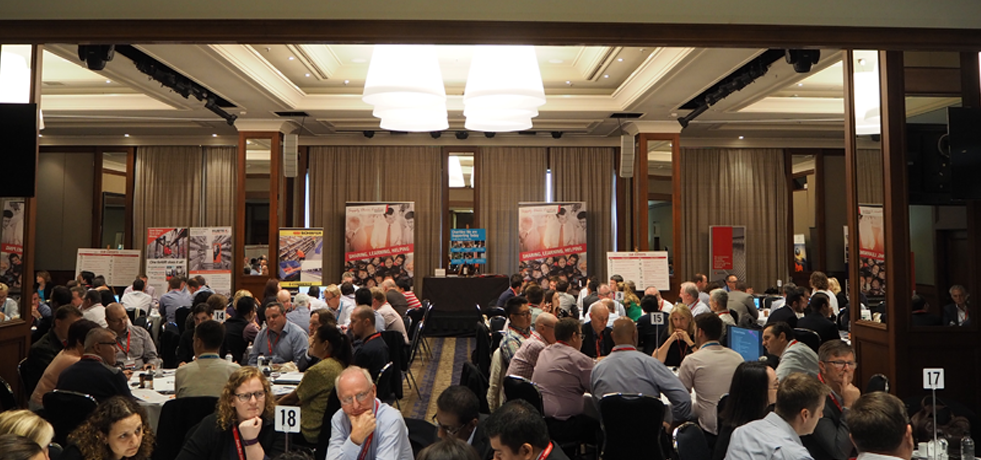 If you're not familiar with the Supply Chain leaders Insights format, it's really a conference with a difference, as our attendant experts invite you to join them for round-table training/coaching sessions running throughout the day.
There are no sales pitches allowed at SCLI, so as a delegate you get maximum informative value from the event. You can join any expert session you like, whenever you like, and with each expert hosting a small group each session, you'll be able to ask your burning questions and get helpful, impartial answers.
We have more experts than ever at Supply Chain Leaders Insights 2017, but to whet your appetite for knowledge (and while on the subject of appetites, lunch is provided, along with morning and afternoon refreshments), here is a rundown of the topics (and the experts presenting them), which I believe will make up the highlights of the day.
Supply Chain Risk Management with Mike Wood
Mike Wood is the Managing Director of logistics risk specialists LATUS, and as I recently explained in an interview I recorded with him, is one of our country's foremost experts on topics such as the much misunderstood Chain of Responsibility.
Chain of Responsibility in fact, is one of the topics Mike will cover at Supply Chain Leaders Insights, along with health and safety, training, and risk mitigation/minimisation.
Warehouse Capacity Utilisation with Andy Higham
If you're struggling with space in your warehouse, Andy Higham is just the person you'll want to talk to—preferably before you consider relocating to a new storage facility.
---
Andy is a narrow aisle warehousing expert from Hubtex Australia and will be sharing his knowledge of space and capacity utilisation at SCLI.
---
His insights will help you to think differently about the way you operate your warehouse and potentially save you a fortune if you're currently thinking that a bigger shed is the only way forward.
Freight Rates and Provider-management with Terri Mouhtouris
Are you confused about freight rates and their impacts on your logistics costs? If so, you'll want to spend some of your time at Supply Chain Leaders Insights at Terri's table.
---
Terri Mouhtouris is the Managing Director of IFS SmartFreight, a provider of shipping and transportation management software.
---
Terri won't be selling IFS solutions at SCLI though. Instead she'll be sharing her extensive freight transportation knowledge about issues such as tradeoffs between freight costs and service, and things to consider when procuring freight services.
Tips for Procuring Equipment from Tom Schults
Tom Schults is Managing Director at Mobicon and knows plenty about MHE and especially container handling equipment.
In his round-table sessions at Supply Chain Leaders Insights, Tom will be educating logistics and procurement pros about getting the best from equipment purchases, which means looking beyond the price tag and focusing on lifetime cost and overall value.
Integrating Online and Offline Fulfilment with Brad Welsman
The challenge of merging online and offline fulfilment channels is a hot topic in the supply chain theatre right now, so I'm really excited to hear from Brad Welsman at SCLI2.
Brad is Managing Director at SSI Schaefer Australia, and is well-abreast of the latest thinking in multi-channel fulfilment strategy. He'll be sharing his integration wisdom along with tips to help your enterprise maintain fulfilment flexibility in the future.
Supply Chain Strategy and Leadership with Ingilby Dickson
Supply Chain Leaders Insights would not be complete if we didn't have at least one expert leadership coach on the program. Ingilby Dickson joined us at the 2016 event and I'm delighted to welcome him back for our second time around.
As an advisor to executive boards, independent supply chain consultant and former holder of a number of directorships, Ingilby is the right person to come and talk to if you're a senior supply chain leader seeking guidance and inspiration for strategy development and performance improvement.
S&OP and Integrated Business Planning with James Small
Change manager, project leader, consultant, coach… James Small has the sort of professional credentials that give him the authority to speak on any aspect of corporate operations.
---
At this year's Supply Chain Leaders Insights though, he'll be here to discuss one topic only–integrated business planning.
---
James' company, Carrigan, helps enterprises to succeed with S&OP and integrated business planning, and SCLI offers you a rare opportunity to access his expertise and learn as much about effective IBP as can be packed into 60 minutes.
I know from my own consulting experience that this is an area in which many companies struggle, so if you're considering the implementation of an IBP program or want to get better results from an existing one, you won't want to miss a coaching session with James.
The Case for Automated Picking with Mark Robotham & Sandy Tulisi
Mark and Sandy will be joining us this year from Stackflo to explain how total or partial automation of picking operations can make your distribution centre run more cost-effectively and safely, and even help you to overcome space constraints.
If warehouse or DC operation is your area of responsibility, or you're just looking for ideas to improve your company's warehousing performance, I'd recommend that you put the Stackflo session, along with those hosted by Andy Higham (see above) and Mal Walker (see below) on your list of "must join" round-tables at SCLI2.
International Shipping Matters with Bill Alexiou-Hucker
If yours is one of the many companies going global with your supply chain for the first time, the landscape can be confusing to navigate, especially when it comes to working with freight forwarders.
---
Bill Alexiou-Hucker from GPSM will be here at SCLI to demystify freight forwarding and international shipping, helping you to understand incoterms and other global logistics idiosyncrasies.
---
He'll also give you the lowdown on what freight forwarders do and how to choose the right one for your enterprise.
Digital Technology in the Supply Chain by Leo Valaris
Leo Valaris from Infor will be hosting sessions with a distinctly digital flavour at his SCLI table. As Director of Cloud Solutions for a business software giant, Leo has mountains of experience helping companies improve their supply chains through digital initiatives.
If you're keen to make better use of data in your organisation you won't want to miss Leo's knowledge-sharing sessions, during which he'll focus particularly on the use of cloud technology and data to develop more customer-centric supply chains.
Warehouse Productivity with Mal Walker
A manager at Logistics Bureau, Mal Walker specialises in warehouse design and materials handling and has more than 30 years experience in the supply chain industry. He'll be presenting an hour-long session in which he'll share tips and ideas to boost productivity in your warehouse.
Mal's approach is very pragmatic and many of the productivity improvements he'll be discussing can be carried out yourself—or at least, with the help of your warehouse management and operational team.
Supply Chain Performance Benchmarking with Steven Thacker
Last, but far from least on my list of sessions you must attend at the 2017 supply chain leaders insights event, Steven Thacker, Managing Director of Benchmarking Success will be speaking on the topic of supply chain and logistics benchmarking.
---
Steven will present case studies and examples illustrating how to use benchmarking to boost supply chain performance.
---
If you'd like to better understand the benefits of benchmarking and performance measurement, be sure to spend an hour round the table with Steven and a group of your professional peers.
Come Join the Excitement at Supply Chain Leaders Insights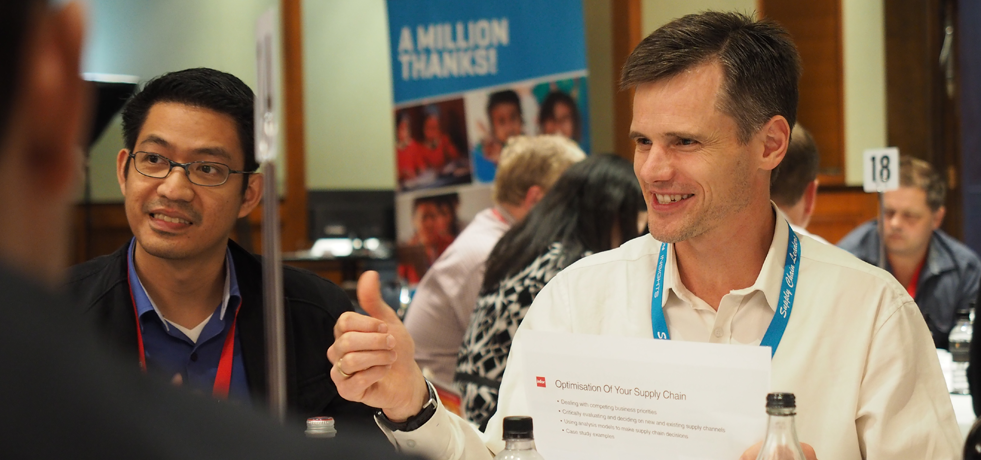 Elated by the great feedback we had from delegates who came to SCLI last year, I was determined that this year it would be even better and honestly, with the roll-call of supply chain experts scheduled to take part, I believe it will be.
I know it's a cliché to say that SCLI 2017 is an event you can't afford to miss, but with a ticket price well below $100, getting into a room with all these experts has got to be worth the price you'd pay for a good meal out (and a good meal is even included in this price).
---
The price of admission gets even crazier if you're an early-bird booker, but our discounted option ends on August 23rd, 2017, so don't think too long and hard about securing your place.
---
I hope to see you here in Melbourne on October 17th or Sydney on October 19th.
Best Regards,
Rob O'byrne 
Group Managing Director
Email: robyrne@logisticsbureau.com
Phone: +61 417 417 307