Insights Program for the Day
The whole concept of Supply Chain Leaders Insights is to provide access to a broad range of Supply Chain and Logistics experts for the delegates.
Experts are drawn from right across the industry and will typically include:
Customs Agents
Demand Planning Systems
Education
Forklifts
Freight Forwarder
Insurance
Labour Hire
Legal
Materials Handling
Outsourcing
Packaging
Pallet Hire
Recruiting
Safety
Sales & Operations Planning
Shipping
Storage Design
Third Party Logistics
Training
Transport Management Systems (TMS)
Transport Providers
Truck Sales and Leasing
Warehouse Management Systems (WMS)
Each of the experts will have a 'table' within the main event room, at which they will provide a mix of education, tips, guides, check lists and Q&A to those delegates at their table.
Delegates may stay at one table for each session or move between tables at will.
A typical program for the day is: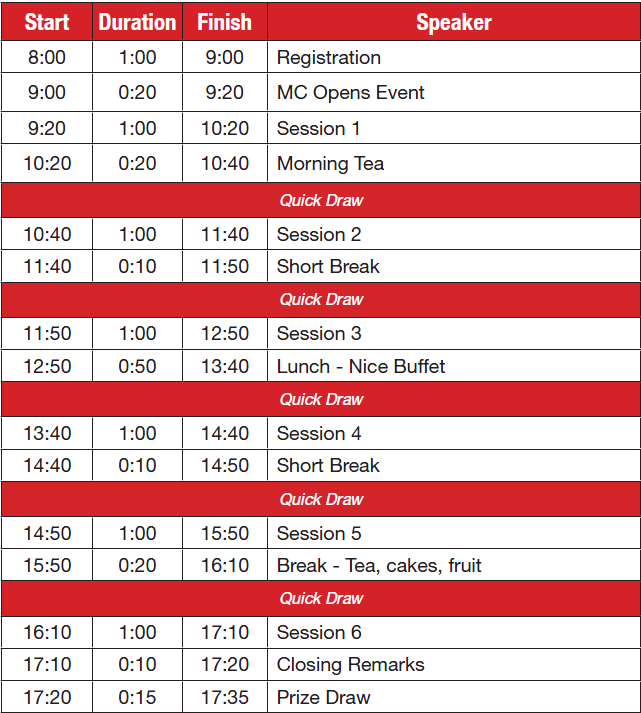 All ticket sales going to Charity
If you are wondering what the Supply Chain 2 Minute Tips are, it's explained here.